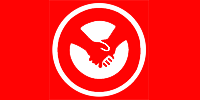 Prices / Delivery time
For an accurate, non-binding offer we recommend that you send the texts by e-mail, post or fax. We shall reply immediately.
English, French, German, Italian, Spanish
CHF: 2.20 – 3.50
per standard line
Minimum charge: CHF 70.00
Albanian, Bulgarian, Catalan, Croatian, Czech, Danish, Dutch, Finnish, Hungarian, Macedonian, Norwegian, Polish, Portuguese, Rhaeto-Romance, Romanian, Serbian, Slovakian, Slovenian, Swedish, Turkish
CHF 3.50 – 4.50
per standard line
Minimum charge:
CHF 85.00
Arabic, Chinese, Estonian, Greek, Hebrew, Japanese, Latin, Latvian, Lithuanian, Persian, Russian, Ukrainian

CHF: 5.90 – 6.90
per standard line
Minimum charge:
CHF 110.00
Afrikaans, Icelandic, Korean, Malay, Nepalese, Sinhalese, Tagalog, Tamil, Thai, Vietnamese

CHF: 6.50 – 7.50
per standard line
Minimum charge:
CHF 130.00
Other languages upon request
| | |
| --- | --- |
| Certification fees | upon request |
1 standard line of approx. 50-55 characters. All our prices are exclusive of Value Added Tax (8.0%). Orders must be placed in writing. Offers made over the telephone need to be confirmed in writing. Certification fees are invoiced separately. Delivery costs are invoiced separately. Special services such as drawing tables, formatting, creating or embedding graphics, conversions, etc. are invoiced as per expenditure. There is an express surcharge of 25-100% on express translations and night/weekend/public holiday work. The Jean-Paul Rochat Translation Agency reserves the right to determine the price category itself, depending on the degree of difficulty and the volume of work. With sizeable orders and longer-term orders please ask about our special rates.
For a non-binding offer please click here